KCRW Radio - Rich Media Player Application
Online Media Player Application. Design and Build.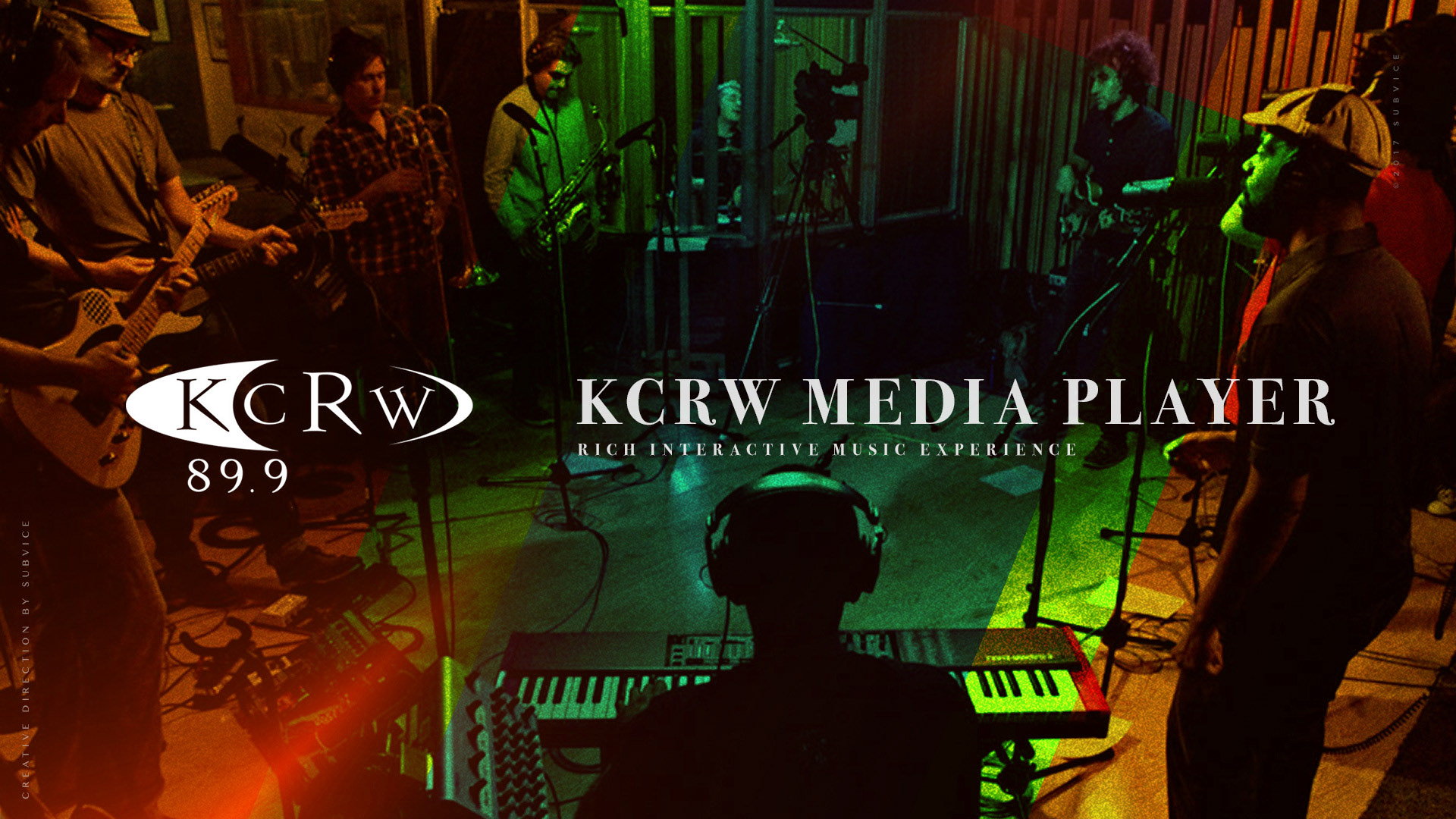 KCRW Media Player
Design, UX,  UI Design, AS3 Programming / API Design / Javascript
Role: Asc. Creative Director - Mirum Agency (Prev. Digitaria) 
Creative Direction / Design / Art Direction / UX / Photo Retouching & Editing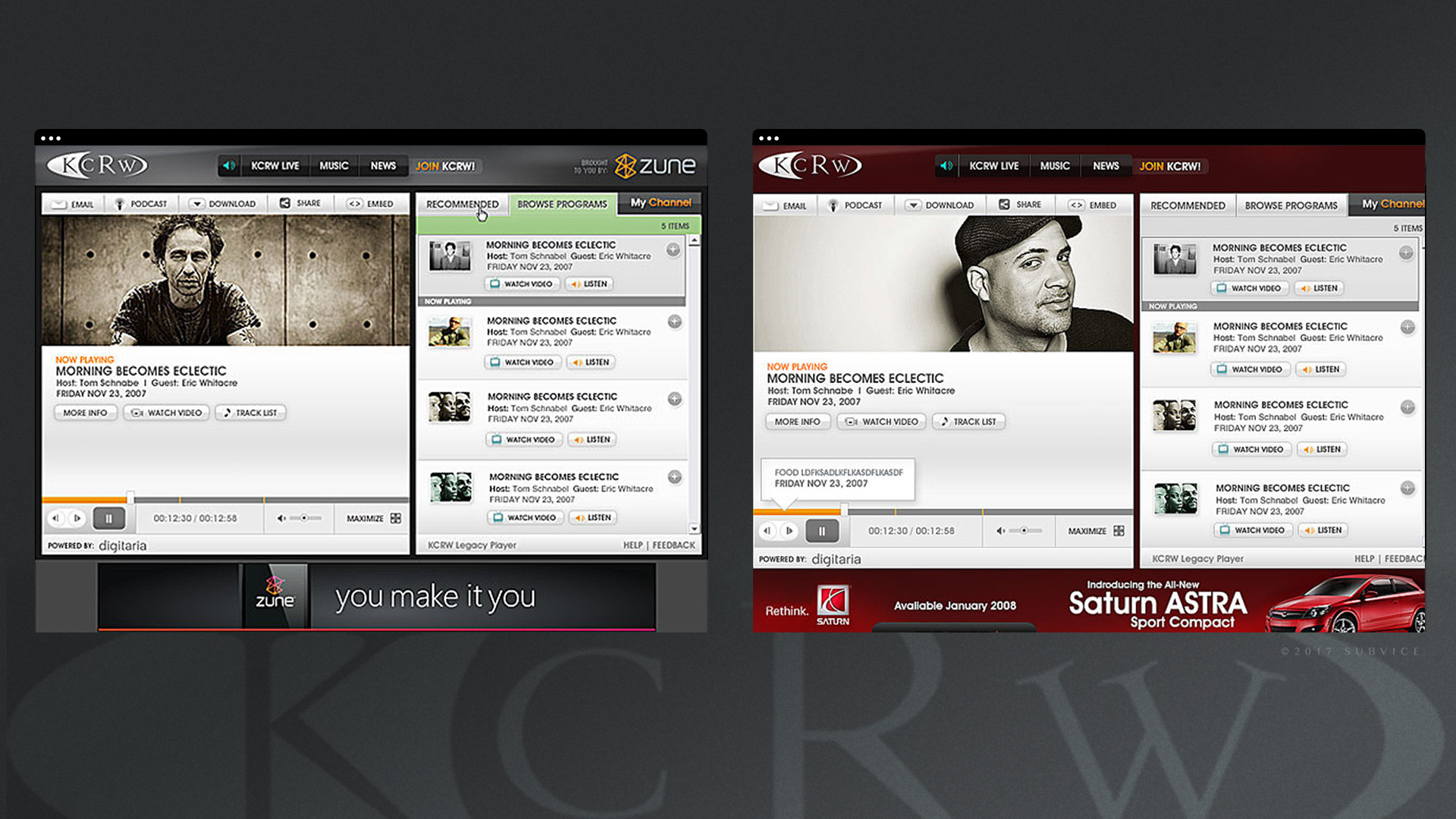 This was a huge effort invested about 6 months into this application.  It was an entire new application which needed to take 10,000+ songs and media and be switched to flash media streaming.  
Lead Engineer and Creative Lead.